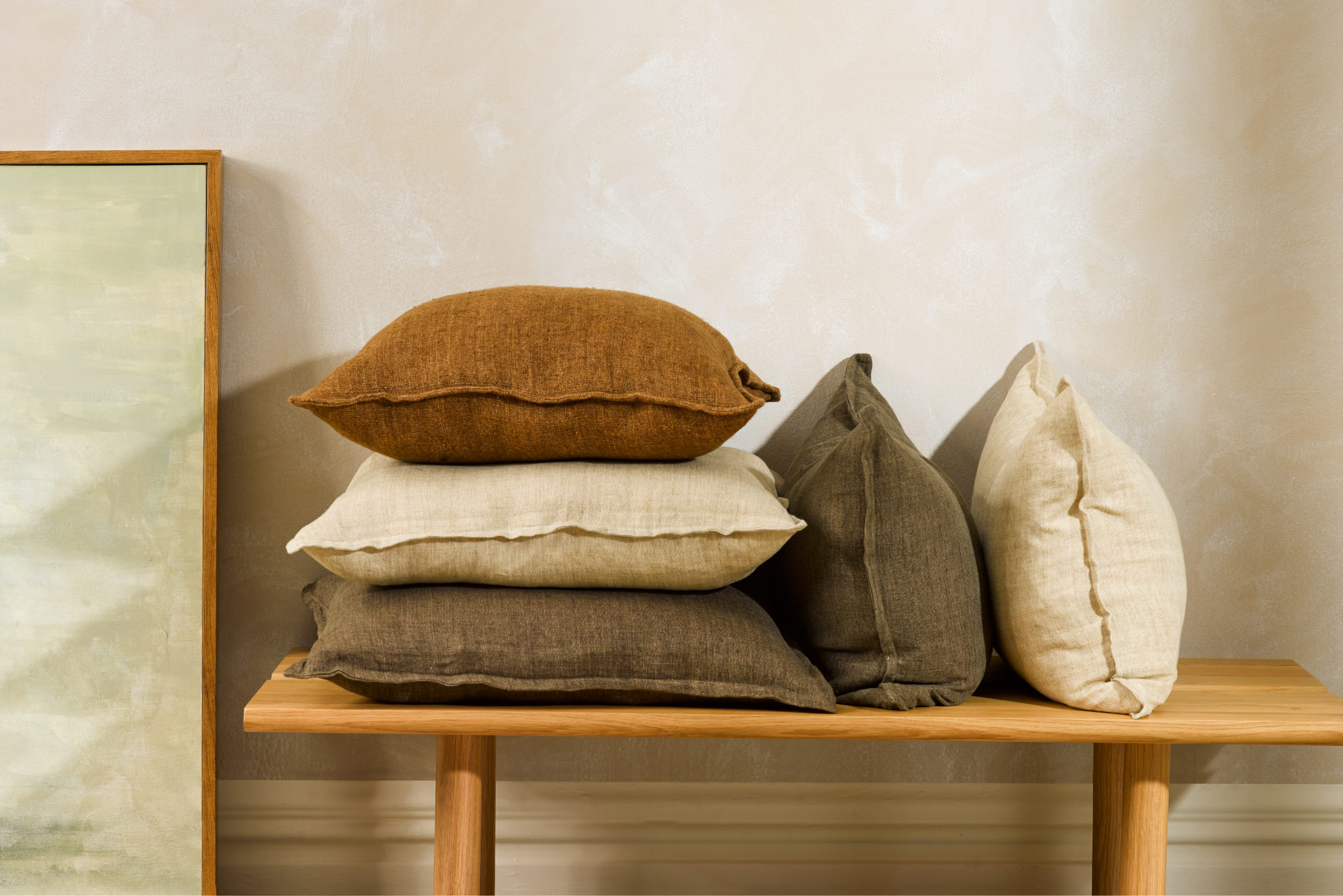 Baya
Services
Brand Strategy
Brand Naming
Brand Story
Brand Identity Design
Brand Book & Guidelines
Packaging Design
Baya's collections of cushions, throws, and rugs are created in collaboration with skilled artisans. Featuring natural fibres, luxurious fabrics, and distinctive finishes, they reflect a passion for the hand-made. Their range is New Zealand-designed, environmentally-conscious and ethically-made. Crafted for living, and crafted to last for life.
Baya was previously known as Mulberi. However with plans to expand into Australia, North America and Europe, trademark infringements were discovered in these new markets and we were asked to rebrand this well-known homewares company.

Our creative process started with the new name, which takes inspiration from a small yellow bird (the Baya Weaver) known for its incredible nest weaving skills. The name expresses Baya's appreciation for natural fibres, the artisan and handcrafted, as well as a connection to homemaking and impeccable design.

With a design-savvy target audience of interior designers and stylish home-owners, the brand needed to be considered and command a mid-high position in the market. We strove to create a premium brand anchored around craft and Baya's purposeful, design-driven philosophy.

The identity is simple and elegant, featuring a woven 'B' which is used flexibly as a brand device - appearing on a variety of applications such as product labels, digital platforms and catalogues. A focus was also put on using quality materials, print embellishments and storytelling to create a tactile and thoughtful brand experience.