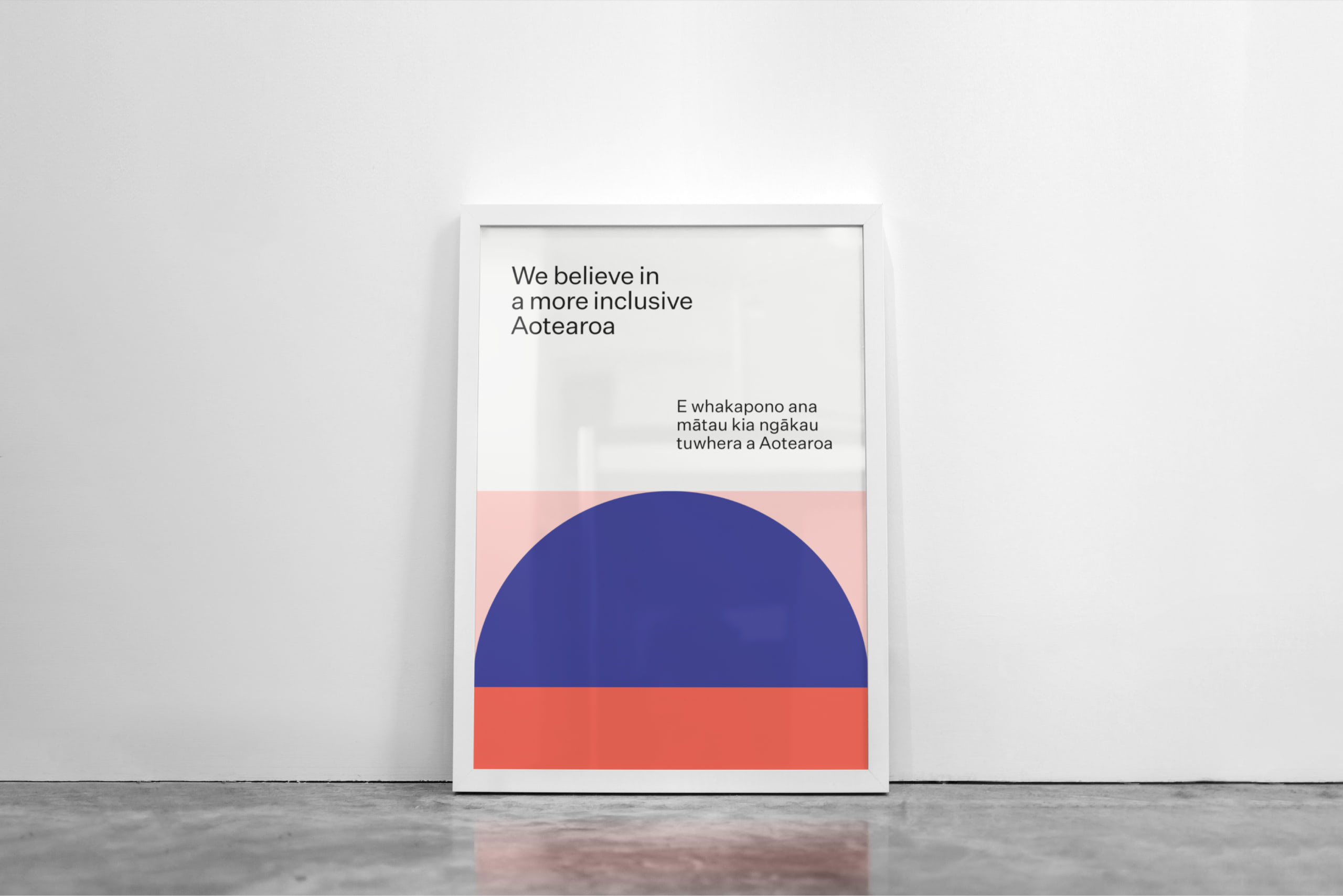 Able
Services
Brand Strategy
Brand Story
Brand Identity Design
Brand Book & Guidelines
Website Design
Website Development
Wayfinding & Signage
Collateral Design
Everyone should be able to connect. Able to understand the story, able to share the laughter, able to enjoy the show. But for more than a million New Zealanders in the blind and hard-of-hearing communities, connecting is a challenge. Able is a not-for-profit organisation based in Aotearoa that create captions and audio description to connect every New Zealander with the media world around them.
We were approached by Able to rebrand their amazing organisation. We set out to elevate their brand from a functional one, to one that connected more emotively to what they do and the impact they make. We rewrote their brand narrative and adopted a strategy of showing, rather than telling - led by the entirely new inclusive design system. An integral part of the project was also the design and development of an extensive new website meeting WCAG 2.1AA accessibility standards.

It has been really rewarding to see the impact this work has had, in particular assisting Able to onboard Three/Warner Brothers to their services.
Our goals were to connect more deeply to our purpose and prioritise accessibility with our rebrand. The end result is stunning. Our new brand and website truly reflect our mission and values. Not only visually appealing but also highly inclusive, making it very easy for all of our customers to engage with us.

Sophie Jones, Able Communications & Marketing Manager
Recognition
Best Awards 2022 - Small Website

Best Awards 2022 - Public Good

Best Awards 2022 - Colour Award