Our Ethos
To help our clients make more considered decisions during their branding journey - designing the tomorrow we want to live in, today.
It takes insight and understanding to create great brands. We believe in listening first, and acting later. Prioritising the time to learn in depth about our clients' businesses, audiences, and challenges, then take them on as our own.

The results we achieve for our clients are defined by the people we work with to get there. We take great pride in our warm and inclusive culture. It hasn't been grown just for our team, but our customers too.

We're passionate about the country we live in, and proud of the spaces we work in. We do what we can to take care of the world around us, so it can keep inspiring us for tomorrows to come.

We value honesty, transparency, and doing the right thing. We put great care in, and leave big egos out. And we believe in letting our work speak for itself, because nothing says it better.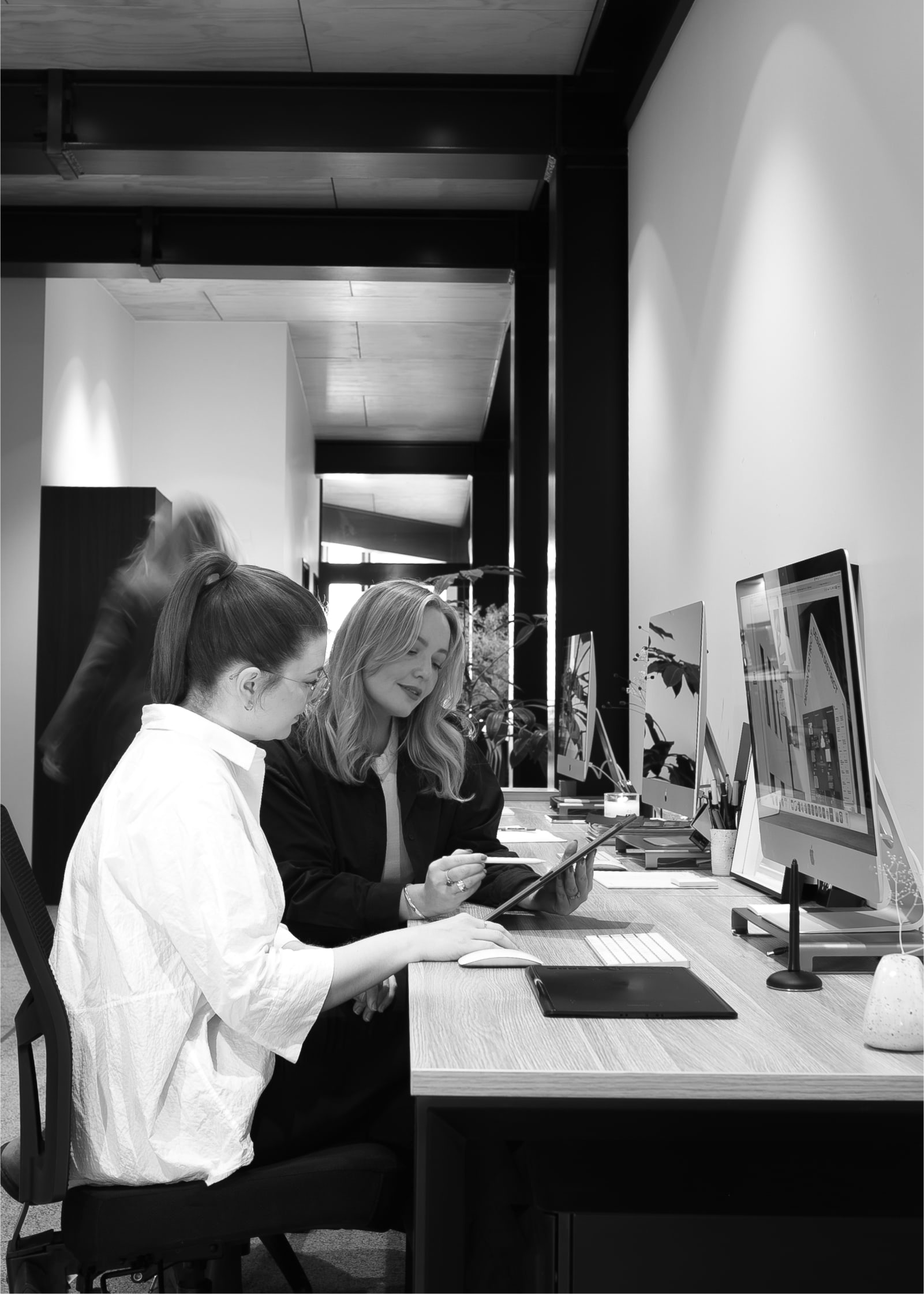 We're on a journey to see how we can measure our impact and success beyond financials alone. We're only getting started, but we've found it really motivating to be looking at our business through a different lens. We're continually building up our knowledge and we're passionate about sharing our learnings along the way.
B Corp Certification
We're currently in the process of gaining B Corp certification. This recognises our commitment to making a wider impact on our people, clients, community, and environment.
Litter Intellegence
Litter Intelligence is a long-term programme developed by charity Sustainable Coastlines. It aims to inspire and inform better decisions for a world without litter and has helped create significant change, most notably the banning of single-use plastic bags. We collect rubbish along two coastlines in Auckland and Christchurch, then provide our data as part of this great initiative.
Solar Powered Server
In our Auckland studio we're building a solar powered server. The server will initially host our own website, with the goal of expanding the offering to our clients over time.
We enjoy partnering with clients who see things the way we do. Who are led by their values, and see the value in thinking about tomorrow, today. If that sounds like you, or where you'd like to be, we'd love to talk.